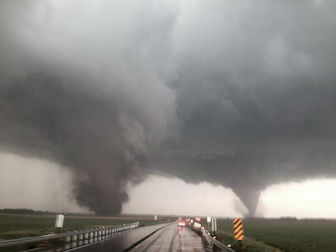 VolunteerLinc is helping to provide information for preparedness displays at businesses and organizations. Brochures are available on family, home, pets, and older Americans preparedness. English and Spanish versions are available.
Organized nationally by the Department of Homeland Security and the Federal Emergency Management Agency, the month is intended to encourage community preparedness.
"No matter what type of disaster strikes, it is vital to be prepared. With the right knowledge and the right equipment, it is possible to survive a natural or man-made disaster. Once you have a plan in place, implement the tools necessary to keep your family safe, fed, hydrated and sanitary," said Teri Roberts, VolunteerLinc Emergency Program Coordinator.
Residents interested in assisting with community emergencies can find volunteer opportunities and information on VolunteerLinc's website. Emergency preparedness presentations and checkups are also available. During the presentation, participants will learn what to do to prepare for emergencies. The emergency preparedness checkup provides organizations with a list of activities for planning and preparation in the event of an emergency.
The community is encouraged to share preparedness activities on social media (#NatlPrep).
To request free brochures or to schedule an emergency preparedness presentation and check up, contact Teri Roberts at Teri@volunteerlinc.org
VolunteerLinc connects community to hundreds of volunteer opportunities on its website. Nonprofit agencies, businesses and faith-based organizations are invited to participate in networking and information through the Community Volunteer Council. For more info, visit volunteerlinc.org.