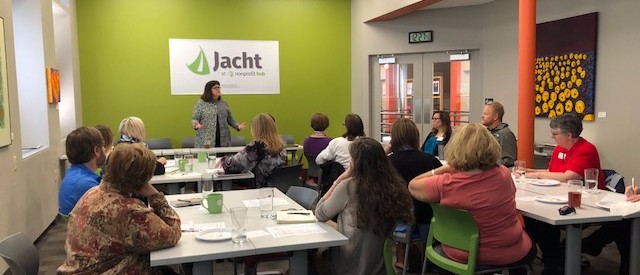 There have been many changes in the 35 years that Ellen Beans has worked at Bryan Health, coordinating volunteers.
As the Director of Volunteer and Customer Care, Ellen used to know the names and faces of all the volunteers, and where they parked. Now, with 650 volunteers at the four facilities, her day is filled with different challenges.
As an administrator, she ensures that volunteers have the tools and information to meet the requirements for what they are asked to do, that they have a meaningful experience in what they're doing, and to meet the safety and compliance needs in a healthcare environment while supporting Bryan Health's mission and vision.
When she started, most of the volunteers were women over 65. Now, she works with a diverse group of youth, professionals to young/middle/late retirees, and men. There are different reasons for their service including an opportunity to learn from different experiences, meet new friends, fulfill a personal need to give back, and more.
Ellen uses every opportunity to talk about volunteering. Encourage employees and volunteers to tell their friends about volunteering. The volunteer opportunities in our community are endless.
Thanks to Ellen for speaking at our Oct. 2017 meeting. Click "Nonprofits" at the top of the page to see upcoming events!