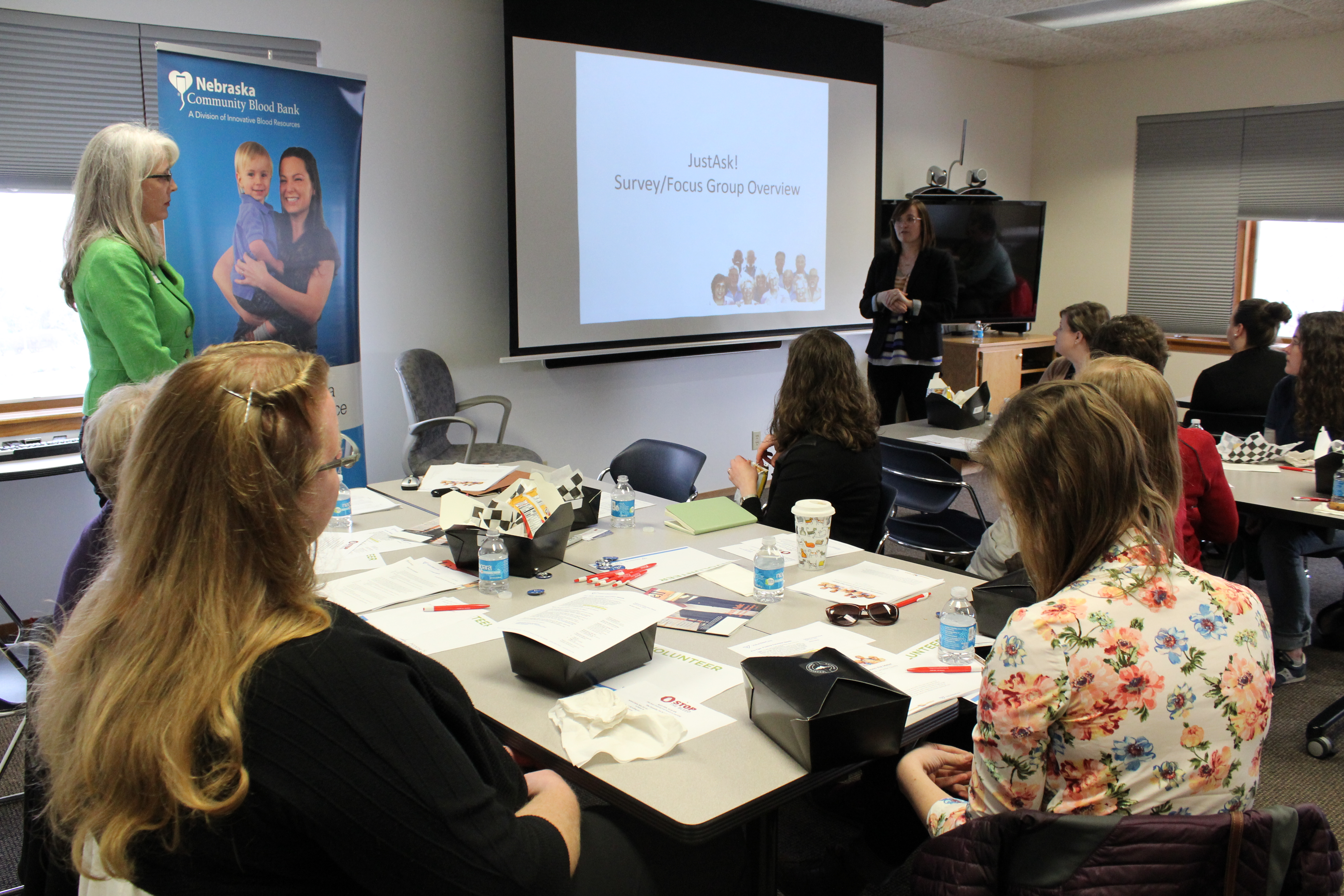 VolunteerLinc's Volunteer Coordinator Lunch (April 18) began with idea-sharing for expressing appreciation to volunteers to celebrate National Volunteer Week.
Amanda Barker and Martha Hakenkamp presented Just Ask: Connecting Retirees with Causes that Matter. They are on a team participating in the Leadership Lincoln Fellows program with a civic service project that included a survey and
Volunteer Fair May 15.
The report gathered information on local attitudes, and breaks down responses to standard questions about volunteerism by age. It provides volunteer data summarized by age range of under age 60 and age 60+. There were 342 completed surveys and seven focus groups conducted.
The report consists of seven recommendations. Following are the top three:
1. Partner people age 60+ with a religious organization or service group to develop or fill volunteer opportunities.
2. Offer volunteer opportunities with flexible time commitments. The top barriers for volunteers were time requirements and long-term commitments.
3. Promote volunteer positions as a way to keep active or meet new people.
See additional recommendations, download the meeting presentation.
Download the Just Ask Report.
Click "volunteer" at the top of the page to search needs.
Just Ask Initiative team members: Amanda Barker, Civic Nebraska; Kyle Cech, Crete Carrier; Denine Erlemeier, State Farm Insurance; Jeremy Gregg, Lincoln Fire and Rescue; Stacy Guevara, Ameritas; Martha Hakenkamp, Aging Partners; Emily Koenig, Lincoln Electric System; Len Sloup, Nebraska Revenue Department (retired), and Scott Thayer, Budget Blinds.