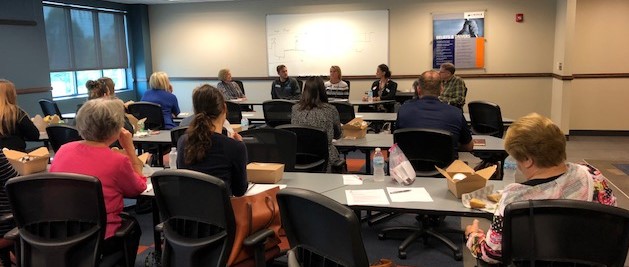 Looking for ideas on how to improve your organization's community engagement? We'll hear from business representatives about what they look for when they engage in community and how volunteering works with organizations.
Wednesday, June 13, 2018
11:30 am – 1:00 pm
Spreetail | 2021 Transformation Drive #2500
Our speakers: Liz Ring Carlson, Ameritas; Brooke Jensen, Hudl; Bryan Seck, Prosper Lincoln; and Krista Vogel, Spreetail.
Lunch is provided. Reserve your seat.
Thanks to Spreetail for hosting our meeting. Spreetail is an ecommerce company with the purpose of making a dent in the universe by delighting millions of customers, creating opportunity and wealth for our team, and revolutionizing the communities we touch.