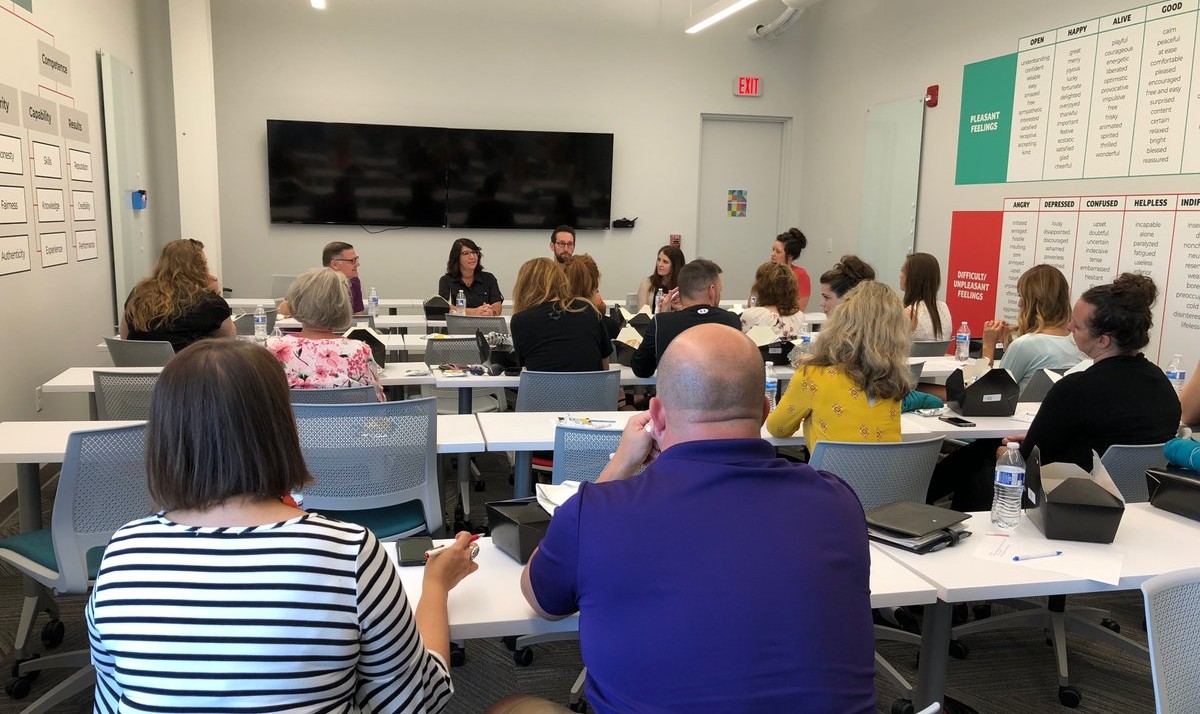 Andrea McFadden, Ameritas; Brooke Jensen, Hudl; Bryan Seck, Prosper Lincoln; and Krista Vogel, Spreetail discussed helping community causes at VolunteerLinc's Community Volunteer Council.
Employees are encouraged to bring service activities to committees for discussion. Organizations are more likely to participate in one-time events before committing to on-going activities with a nonprofit. Events that help employees learn about the agency and how it's helping the community help to encourage continued involvement.
A few businesses invite nonprofits to a "volunteer fair" during lunch so employees can learn about volunteer opportunities. Need help contacting agencies? Contact VolunteerLinc for help!
Fundraisers to benefit community causes combine friendly team competitions with team members getting special parking privileges, matching donations and bragging rights.
Some projects that have been created from relationships between businesses and agencies include: Foodstock with Spreetail, The Bay and Lincoln Food Bank; New Beginnings with Duncan Aviation and Spreetail; and Make-A-Wish with Ameritas.
Watch 1011 TV New Beginnings story.
Watch KLKN VolunteerLinc story.
Thanks to Spreetail for hosting our meeting (June 13) . We love the awesome t-shirts!
For info about our Community Volunteer Council, click the programs tab, and select CVC.
If your organization needs help connecting to causes, click the volunteer tab, to search volunteer opportunities for 300+ nonprofits.