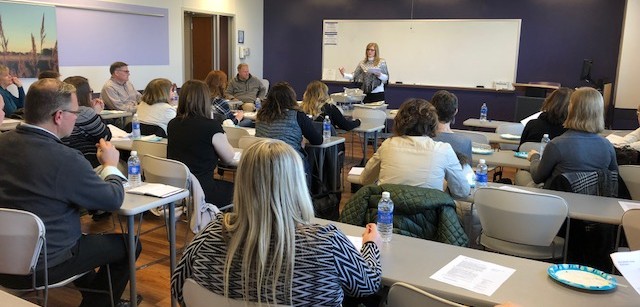 Nonprofit volunteer coordinators are invited to attend VolunteerLinc's meeting July 18, 2018.
The Lunch and Learn is an educational meeting for nonprofits looking for ideas on how to improve community outreach to recruit new volunteers. Speakers include: Rich Carlson, Union College; Shari Sorenson, Nebraska Wesleyan University; and Jillian Harold, Tabitha Health.
Rich Carlson has been the sponsor/coordinator of Union College's service project with 800+ students and employees. Shari Sorenson coordinates NWU's Lend-A-Hand project for 500 first-year students who complete service projects with a nonprofit to get to better know our community. Jillian Harold recruited and trained new volunteers for Tabitha's skilled nursing facilities and Meals on Wheels until she moved into the Hospice department last year. Carlson and Sorenson will discuss the details for upcoming service projects.
"Our lunch and learns provide an opportunity for nonprofits to learn and share ideas. We're excited to hear from representatives who inspire students to participate in community service projects," said Randy Hawthorne, VolunteerLinc executive director. "We've had discussions about reaching retirees, so the discussion about engaging new volunteers will provide us with a different perspective on recruiting volunteers."
The meeting is Wednesday, June 18, 11:30 am – 1:00 pm, at Tabitha Health. Lunch is provided. Reservations are required. Click the nonprofits tab above and select volunteer coordinator luncheons, to complete the form to reserve your seat.