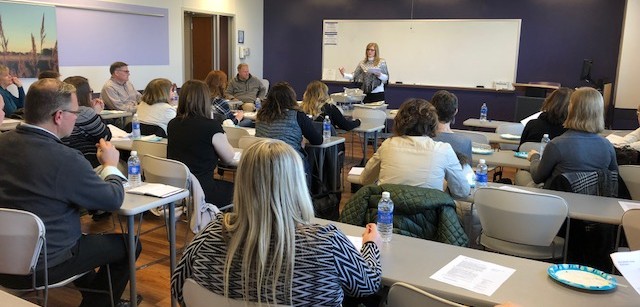 The VolunteerLinc Volunteer Coordinators Council (VCC) is a group of nonprofit professionals interested in promoting volunteerism in their organization. VolunteerLinc acts as a support to these professionals to make the job of attracting, training and retaining volunteers easier.
Benefits of Joining the Volunteer Coordinators Council
An invitation for up to two people from your organization to our quarterly Lunch & Learns. (Food and drinks provided.)
Share your cause with businesses, faith-based groups and community service organizations through the Community Volunteer Council's (CVC) quarterly gatherings.
An opportunity to show off your nonprofit to a broader audience by hosting VCC and CVC events.
An email newsletter geared towards nonprofit volunteer coordinators to inform you of service project requests, volunteer recognition opportunities, volunteer fairs and other useful resources.
Unlimited volunteer opportunity listings on VolunteerLinc's website that also tracks large events and volunteer hours.
Priority inclusion at our volunteer fairs. (Just Ask! In May)
Promotion of your volunteer opportunities via our social media.
Promotion of your volunteer opportunities via Lincoln Public Schools websites.
Opportunity to be featured on KFOR radio and in the Neighborhood Extra section of the Lincoln Journal Star.
Exposure in our volunteer opportunities flyer that we share with our ever-growing email base and at community events.
Access to our Slack channel to ask questions and find support for your projects and programs.

Annual Membership Fee Schedule (Introductory)
Nonprofit agencies $50
Nonprofit agencies + Emergency Preparedness Checkup $100
 
Upcoming VCC Events