Giving Back to the Community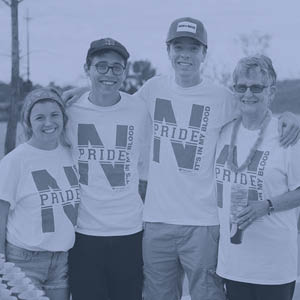 A 6 a.m. wake up call doesn't stop Logan Fitch from volunteering with Nebraska Community Blood Bank. For more than 5 years he's represented NCBB, the Born and Raced in Nebraska Charity of Choice, at the BRIN Racing Series events. Along with about 30 other volunteers, Logan cheers on runners, hands out water and spreads the word about the importance of blood donation.
Logan's father, a Lincoln Police Department officer, needed a large amount of blood donations when he suffered a spontaneous splenic artery rupture that nearly took his life. Because NCBB blood donors stepped up to ensure a stable blood supply was on hand, Bryan is able to spend time with his father for many years to come. He volunteers as a way to give back to the community that gave so much to him and his family.
Watch the video here: Blood Bank Video
Submitted by Jessica Sodeke, Nebraska Community Blood Bank
Search hundreds of volunteer opportunities.