Helping Others to Learn a New Language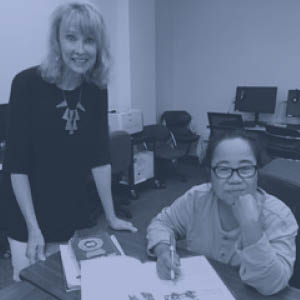 Bev Jester has served over 100 hours in our English as a Second Language (ESL) Beginning Reading class at Southeast Community College. Her warm personality and genuine interest and care for the refugee population and those wanting to improve skills in the English language make her one of Adult Education's favorite volunteers.
In addition to volunteering in the ESL classes, she is a founding member of the musical group 2 Gals & a Guitar, which performs through the spring and summer in Nebraska. Because of Bev, our students continue to improve their English reading skills. She is one of many volunteers who share their time, talent, and heart to help make Lincoln a vibrant community.
Submitted by Lynn Saffer, Southeast Community College.
Search hundreds of volunteer opportunities.