Making the Donation Journey Enjoyable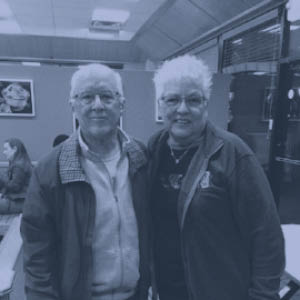 Pat Yahnke was inspired to donate blood because of her husband, Ken, who is already a long time donor. Ten years later, she's still an avid blood donor but is also an important part of the Nebraska Community Blood Bank volunteer team. Pat serves in our Fletcher donor center canteen and at blood drives. She loves working with NCBB technicians and meeting new people, especially first time donors who might be a little nervous.
"I love what I do. It's one volunteer opportunity where I don't have to plan ahead, or talk people into doing something or collect donations, there's really no pressure to perform. I just talk to people and hopefully make their blood donation journey a little more enjoyable."
Pat is also a 15-year volunteer for the American Cancer Society.
What are you doing for others? Join Pat and millions of Americans as a volunteer blood donor or pledge to make a difference all year long by joining the NCBB volunteer team. Learn about Nebraska Community Blood Bank.
Submitted by Jessica Sodeke, Nebraska Community Blood Bank