Matt Talbot Volunteer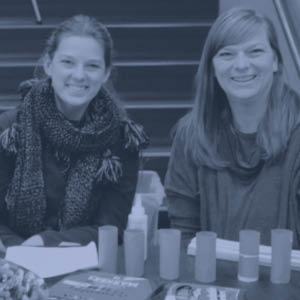 Megan Wackel started volunteering at Matt Talbot with her parents when she was a child. Even at an early age Megan could see the impact MTKO had on the guests that utilized our services. About a year ago she started scanning and subbing for Laundry/Shower. Most recently her mother, Ann and her sister, Claire have joined her to do our Kid's Craft Night once a month.
Megan is a sophomore at the University of Nebraska at Omaha and is studying Biochemistry. She hopes to go to medical school in the future. Megan has a love of working with kids and plans to be a pediatrician, which is one of the reasons why she enjoys doing the crafts with her mom and sister. She loves seeing how excited the kids get when they finish making a turtle or Christmas ornament.
Thanks to Megan and all our awesome volunteers!
Submitted by Victoria O'Neil Young.
Search hundreds of volunteer opportunities.