Students Tackle Hunger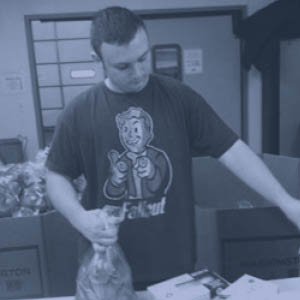 James and Isabella Townsend attend Lincoln East High, where James is a senior and Isabella is a junior. The two came to the Food Bank of Lincoln looking for a meaningful way to complete community service (Go Po) hours for school.
Isabella shared that she was drawn to the Food Bank of Lincoln after witnessing the struggle that some of her friends experience with food insecurity. James added that he appreciated how easy it was to set up their volunteer hours, and that he is thankful that he is able to tackle local hunger in a fun and relaxing way.
We want to thank James and Isabella for their time and dedication. We are only able to accomplish what we do with this type of community support.
Submitted by Kati Umberger, Food Bank of Lincoln
Search hundreds of volunteer opportunities.